by Quin Hillyer at PJ Media:
This week's readings from the Revised Common Lectionary include my favorite passage – not the most important, but my favorite – in the entire Bible.
Which Candidate Do You Support in the Republican Primaries?
After declaring that God's grace gives us peace amidst tribulations, Paul writes: "We also boast in our sufferings, knowing that suffering produces endurance, and endurance produces character, and character produces hope, and hope does not disappoint us, because God's love has been poured into our hearts through the Holy Spirit that has been given to us."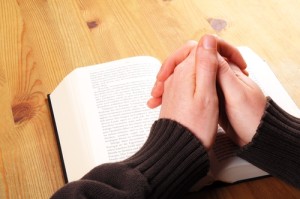 This, in one short passage, is the summation of Paul's theodicy – meaning (quoting Merriam-Webster) his "defense of God's goodness and omnipotence in view of the existence of evil." In sum, he explains why the suffering of good people is not incompatible with a loving God. His answer is not that God causes our suffering, but that God makes sure that if and when we suffer, He can help us mold that suffering so that it leads towards redemptive ends……
Read the rest here. Note: This is the most deeply heartfelt faith reflection I have ever posted on this site.