(Quin Hillyer, Liberty Headlines) After Senate Judiciary Committee Chairman Chuck Grassley (R-Iowa) raised eyebrows last week with a declarative statement that he expects another Supreme Court spot to open this summer, speculation about who might retire and who might replace the retiree has noticeably ramped up.
The idea of a second high court opening in 2017 is not new; Conservative U.S. Senator Ted Cruz (R-Texas) predicted as much at the Conservative Political Action Conference in February. But Cruz's comment came in passing while making a broader point, and sounded more like guesswork. Grassley's remark to Iowa constituents last week sounded more definitive – and, coming as it did from the chairman of the committee with direct jurisdiction over court nominations, it was received in some quarters as if Grassley spoke from inside knowledge.
"If there is anybody in congress who would know about such things, it is Chuck Grassley," reported ABC's Jonathan Karl last week.
Karl said the rumors are that Justice Anthony Kennedy, a centrist appointed in 1987 by Ronald Reagan, "has been telling friends and colleagues that he intends to retire this year, possibly after the current term of the Supreme Court is up on June 30." For months before that speculation ran rampant that Kennedy would be happy to see his former clerk Neil Gorsuch appointed to the Supreme Court by President Trump, and that Gorsuch's ascension would reassure Kennedy that Trump can be trusted to make a top-notch selection.
Kennedy performed the swearing-in at Gorsuch's public investiture to the high court….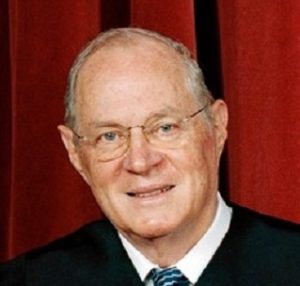 [Later in the article]…
perhaps the biggest buzz (including information in background interviews conducted by this reporter) surrounds Amal Thapar, the only federal district court judge considered by Trump for the spot that eventually went to Gorsuch. After Trump chose Gorsuch for the high court, he made Thapar one of his first nominees for an appeals court judgeship, and put him on a fast track: Those nomination hearings for Thapar begin Wednesday morning.
Thapar is the son of immigrants from India. He has a long background as a federal prosecutor, and is a particular favorite of Senate Majority Leader Mitch McConnell, who carries great weight and may expect deference from Trump after so steadfastly pushing Gorsuch through to confirmation.