By Quin Hillyer at The American Spectator;
When Donald Trump announces his nominee for the Supreme Court (on February 2, supposedly), beware of media accounts and interest groups purporting to say what the nominee's "position" is on any number of hot-button issues.
Most of the reports and analysis will be bunk — and the bunk may well come not just from the Left and media but from the political Right as well.
Conservatives especially should be wary of claims that any one of the most likely nominees — Neil Gorsuch, William Pryor, Thomas Hardiman, Diane Sykes, or Raymond Kethledge — is somehow likely to be some sort of "squish" who will "evolve" leftward and become a John Roberts-like political maneuverer or even a David Souter-like liberal. The truth is that these five have been vetted so well by the entirely trustworthy Heritage Foundation and Federalist Society (among others) that any one of them is sure to be of at least the admirable solidity of Justice Samuel Alito.
I've spent the better part of a week researching many of their writings and talking to stalwart constitutionalist leaders about them. All of them are clearly textualist-originalists to a degree Chief Justice Roberts never appeared to be, even when many on the right were applauding Roberts' 2006 nomination due to his clear sense of one sort of judicial "restraint" and generally conservative political leanings…..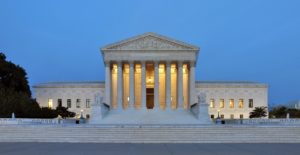 ….
What's important is that each one of them is clear and forthright in applying the same basic method of analyzing each case — namely, by hewing closely to the facts at hand, and carefully considering those facts in light of the exact language of the statutes and/or Constitution (whichever applies) relevant to that case.
All of them do so while clearly operating from a legal-philosophical framework/understanding very much in line with the philosophies so well explained in the seminal Federalist Papers that explained how and why our Constitution was designed as it was….