(June 14) Benjamin "Bibi" Netanyahu ended his 12-year stint as Israeli prime minister last Sunday as a man of flawed character, who yet was one of the greatest world statesmen of our lifetimes.
Netanyahu's decades of public service left Israel a vastly more prosperous, vastly more secure, vastly more respected state. Derided as a destabilizer and a warmonger, he left Israel, the entire region, and the world both more stable and more peaceful.
While Netanyahu left office promising a fierce stance as leader of the opposition and predicting his own return to power, it could well be that his career will fade now that he has lost his perch. Even so, Bibi's complicated legacy should always be seen as monumental.
A captain in his nation's special forces, Netanyahu began his public career by founding an anti-terrorism institute named after his late brother Jonathan, the hero of the amazingly successful 1976 rescue operation in Entebbe, Uganda. By 1984, he already was Israel's public face to the world as its ambassador to the United Nations, from which he became an eloquent and familiar expositor of his nation's cause just as the American era of cable news was achieving liftoff. Except in very rare interregnums, he has since stood at or near the very center of Israel's quest for worldwide acceptance….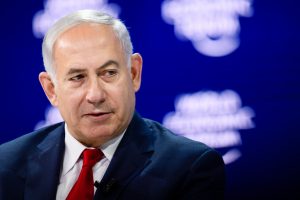 By now, though, even those of us who publicly have admired him for decades must admit that Netanyahu's character is far from pristine….
Where exactly the line falls in Israeli law between the merely unethical and the illegal is for Israeli courts to decide. Still, one is struck by how unnecessary some of his (alleged) actions appear to have been.
That, combined with his habit in personal dealings of what columnist John Podhoretz described as "treat[ing[ people like garbage — friends as well as foes," made it hard for him to remain in office despite an almost mind-boggling array of achievements for Israel's well-being….Bibi's diplomatic success for the past 12 years has been colossal. … [The full column is here.]