FBI director Chris Wray acts like Biden's 'made man' (May 11):  Another day, another high-handed, leftist-protecting, corruption-enabling action by FBI Director Christopher Wray.
On May 10, Wray refused to comply with a subpoena issued to him directly by the House Oversight Committee, requiring him to produce "an unclassified FC-1023 form that describes an alleged criminal scheme involving then-Vice President Joe Biden and a foreign national relating to the exchange of money for policy decisions. It has been alleged that the document includes a precise description of how the alleged criminal scheme was employed as well as its purpose."…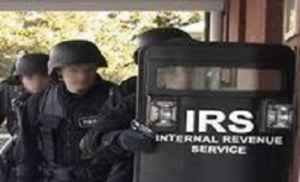 Government's property seizure powers must be dialed back (Official editorial of Washington Examiner, May 2):  In a constitutional republic, the government should not take something of more value from someone than what that person owes.
The Supreme Court heard a case last month testing that proposition. If the court affirms it, as analysts expect, a long-standing abuse will be ended, and common sense will prevail….
Justice Department must enforce law to protect S. Court justices (official Washington Examiner editorial, May 10):  Leftist demonstrators are again targeting the homes of Supreme Court justices, and again Attorney General Merrick Garland won't enforce the law to protect the judicial process from intimidation. …
Why an Oklahoma death row inmate deserved a stay of execution (May 4): 
This should be a simple question of morality: If considerable doubt exists about whether a man is guilty of murder, don't put him to death. Period, end of question.
Yet that's what Oklahoma is scheduled to do on May 18 to a man named Richard Glossip who was dubiously convicted of hiring a hit man to kill a motel owner in 1997. My colleague Tim Carney aptly summarized the case two days ago, explaining that the actual killer, who lied about his use of psychiatric drugs, had pointed to Glossip "only after the detectives mentioned Glossip's name to [him] six times during his interrogation."….
The cover-ups from FBI and DOJ, re: Hunter B and others, are awful (May 21 official editorial of Washington Examiner): Suspicion of a cover-up is justified following news that the entire IRS team investigating presidential son Hunter Biden may have been removed from the case at the Justice Department's behest…..