It was nonsense to imply Trump was profiteering off of this pandemic (April 7): Significant media outlets are way off base in making a story of what seems an insignificant investment that President Trump holds in a company that makes the anti-malarial drug hydroxychloroquine. Trump has been promoting the drug as a treatment for COVID-19, it is true, but this attack is appears to be a cheap shot, bordering on a smear. Even a hardened Never Trumper can see that.
The report first appeared in an aside buried in a larger story in the New York Times. The Times noted that Trump has three family trusts that each have an investment in a mutual fund that, in turn, has large holdings in a drug company that makes Plaquenil, the brand-name version of hydroxychloroquine…. To repeat: This is a third-degree investment. A Trump trust (1) has some investment in a mutual fund (2), which in turn has some investments in a drug-maker (3), which doesn't even sell the drug in the United States.…
Liz Cheney shows dignified way to disagree with Trump (April 14):
After Presient Trump said in his April 13 press conference that, as a president in a crisis, his "authority is total" and that local leaders "can't do anything without the approval of the president of the United States," Cheney tweeted her disagreement.
"The federal government does not have absolute power," she said, citing the 10th Amendment to the Constitution, which reserves most powers to the states….
The representative from Wyoming is generally a staunch supporter of this president, which is why which is why her occasional but pointed criticisms are so important. They show that political support can exist without the sort of slavish devotion to Trump that so many Republican politicians exhibit. One can follow someone else's lead on most matters without being obsequious. Alliances need not mean marching in lockstep….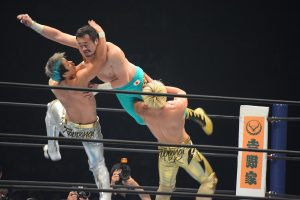 Florida governor DeSantis wrestles with idiocy (April 14): The clown show being run by Florida Gov. Ron DeSantis continues. By designating the fake events by World Wrestling Entertainment as an "essential business" that can stay open during the coronavirus lockdown, DeSantis has made a mockery both of ordinary commerce and of public health….