Five pieces by Quin Hillyer at The Washington Examiner (links to full stories in the headlines);
Grassley rightly calls for documents underlying the Clinton probe:
Justice should be even-handed, but sometimes in the United States it's not. Sen. Chuck Grassley, R-Iowa, made that point quite tellingly and appropriately on the Senate floor earlier this week.
An observer can reject all the right-wing conspiracy theories about a "deep state" working in concert to undermine our republic, yet still see that elements of the FBI and the Department of Justice applied entirely different investigative standards between Donald Trump and Hillary Clinton, the subjects of two recent investigations. Grassley rightly demanded more information about how those discrepancies arose……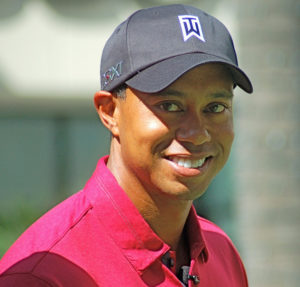 For 2019 Masters, 19 storylines to watch: As the Masters begins on Thursday, PGA Tour golf for the third straight year is enjoying the sort of fascinating storylines and appealing mix of superstars it last enjoyed way back in the 1970s. This year's tournament promises the sort of sports drama, in a breathtakingly picturesque setting, that should inspire literary takes on it worthy of John McPhee or the late John Updike….. Somewhere, Bobby Jones is smiling, and O.B. Keeler stands by to turn the smile into literary gold.
Cuccinelli would be perfect choice for Homeland Security: 
A group of more than 30 top leaders of the conservative movement sent a letter to President Trump pushing a terrific idea: Appoint former Virginia Attorney General Ken Cuccinelli as the next secretary of homeland security.
Cuccinelli, who lost a close race for Virginia governor in 2013, is an accomplished administrator, well versed in the law, superb at communications, and philosophically in line with Trump. He is a principled conservative, unwavering but with a practical bent. He's also politically fearless, with enough backbone to handle a tough and controversial job.
Yet he also has a record of compassion. ….
Nunes' defamation lawsuit sees delusion of vast conspiracy: The defamation lawsuit filed last month by Rep. Devin Nunes, R-Calif., was sketchy at best. But the one he filed yesterday is nonsense on a pogo stick. His absurd legal claims bounce up again and again without any firm grounding….
Free Americans from mandatory Medicare benefits: [This was an official editorial of the Washington Examiner editorial board.] Sens. Mike Lee of Utah and Ted Cruz of Texas have co-sponsored a bill to let people opt out of Medicare benefits without losing their Social Security earnings. Alabama Republican Rep. Gary Palmer has introduced the same bill in the House. Passing these bills into law would reverse one of Justice Brett Kavanaugh's worst decisions on the D.C. Circuit Court of Appeals….