This statement has just been released:
"Conservatives Against Trump, which six weeks ago publicly urged the Cruz and Kasich campaigns to work together to protect the Republican Party from being hijacked by the utterly unfit Donald Trump, commends the Cruz and Kasich campaigns for reaching an accord to do just that.
In doing so, Cruz and Kasich have stood up for responsible, right-of-center governance – and for the will of the 65 percent of the Republican electorate that so far has voted against the billionaire inheritor.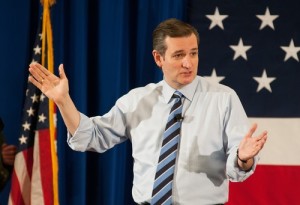 As this contest proceeds, it remains clear that Trump has an uphill battle to earn votes from 1,237 convention delegates – a simple majority — despite the rules frequently working in his favor.
Conservatives Against Trump remain committed to an open process, an open convention, transparency and fairness— and to depriving Trump of an outright majority through action in the remaining caucuses and primaries, as our system envisions. This nomination must not be thrown to a candidate who is opposed by a majority of Republican voters and delegates; who has failed to take the process seriously or to abide by rules after (and only after) they cease to favor him; who espouses few or none of the major principles or governing attitudes of the party he seeks to represent; and who is actively seeking to buy himself the nomination through a series of murky backroom deals and threats.
Finally we note that the Cruz-Kasich agreement effectively sets up a series of head-to-head primary match-ups. If Trump cannot win against a single other candidate, head-to-head, he has no legitimate claim to the nomination. For 160 years, Republicans have adhered to the ordinary principle of representative democracy that the majority rules. If Trump cannot win a majority, he is a loser.
Conservatives Against Trump remains committed to defeating Trump and paving the way for a Republican renaissance in 2016."
— Deborah DeMoss Fonseca, Spokeswoman, Conservatives Against Trump