By Quin Hillyer at The American Spectator;
Guilt, empathetic delight for Houstonians, a personal joy that was somewhat muted, and a great sense of wistfulness: All arose in me as I watched the Houston Astros build the solid Game-Seven lead that would make them World Series champions.
Please forgive this somewhat rambling discourse, but please do understand what it shows about the salubrious effect a game and a team can have on a child's psyche.
I grew up in New Orleans as an Astros fan from the late 1960s through 1988. They were effectively our home team. Not only were they geographically the closest big-league ballclub, but their games were carried nightly on local radio and their Sunday (day) games were broadcast weekly on local TV. Beginning when I was less than five years old (in 1968), I often went to sleep listening to the Astros as they struggled to win games.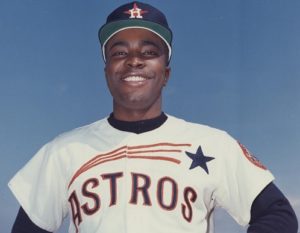 I think it was in 1968, late summer, my dad had a legal client in Houston, so he took the family for a weekend of Astro-World rides. I think I remember a Saints-Oilers pre-season game, and definitely an Astros game in the dome that Houston billed as the Eighth Wonder of the World. At the latter, we sat somewhere vaguely behind-ish home plate, but towards the third-base side. I remember having a hard time understanding the concept of a foul pole: The Astros' Jimmy Wynn — the "Toy Cannon" who shared Willie Mays' number 24 — kept launching hits high into the stands, but was forced to stay and face more pitches rather than being credited with home runs. I insisted that meant the umps were cheating.
(The reason I remember it is because my brother later that summer took pains, when watching games on TV, to explain the whole foul-pole thing so I would understand there hadn't been any cheating in the Astrodome.)
The Astros and the Saints were a revelation to me then, an entry into a world where tens of thousands of people would converge on a single stadium and have lots of fun making noise. I was hooked…. [You might enjoy the rest of this fond reminiscence.]