Lagniappe Mobile ran this essay (by Quin) as a Letter to the Editor:
It requires no animus against homosexuals for someone to argue the "Drag Queen Story Hour" scheduled for Sept. 8 at the Ben May Memorial Library shouldn't take place. Objectors should continue making reasoned, respectful efforts to cancel it.
The legal case for blocking the reading is slightly stronger than most people understand. Legalities aside, the principled arguments for objecting are substantial — as we'll discuss momentarily.
Let's start with the legal issues. The First Amendment wonderfully protects free speech and assembly; exceptions are, wisely, quite narrow. But it's beyond dispute that constitutional freedoms do not fully extend to children — a public school, for example, can restrict speech of a sexual nature — nor to those who would speak to children.
The latter restrictions, it must be acknowledged, are very slim. But two 1982 Supreme Court cases (Globe Newspaper v. Superior Court, Norfolk, and New York v. Ferber, respectively) held that "[T]he … interest [of] safeguarding the physical and psychological well-being of a minor … is a compelling one" and "we have sustained legislation aimed at protecting the physical and emotional well-being of youth even when the laws have operated in the sensitive area of constitutionally protected rights."
(Relatedly, the high court ruled in 2003's U.S. v. American Library Association that governments providing funding to libraries may indeed place content-based restrictions on such funding, and that libraries themselves "must have broad discretion to decide what material to provide to their patrons.")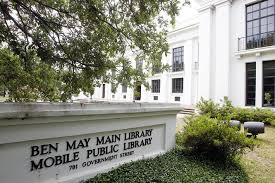 True, it's unlikely the mere fact of a man wearing women's clothing while reading gay-parent-themed books to children would trigger concerns legally obvious enough for courts to let local government block the event. But those three cases show it is not absurd for local authorities to explore whether legal avenues exist.
Not to "equate" the following examples with the drag queen event, but for illustrative purposes, to show that there are times when city officials would surely cite child-protection concerns as reason to limit the First Amendment, consider two scenarios. If a group wanting Stormy Daniels dressed as a Playboy bunny to read steamy excerpts from "Fifty Shades of Grey" to 5-year-olds, local officials would search for some way to cancel the event. The same would apply if someone in blackface, with obviously racist intent, proposed to read "Little Black Sambo" to toddlers…..
[The full letter is here.]