By Quin at the Washington Examiner;
Yale Law School has good reason to worry about Sen. Ted Cruz's well-aimed threat of legal action against it for what certainly looks like religious discrimination.
Student groups led by an LGBT advocacy group known as the Outlaws pressured the university to refuse otherwise widely available stipends or loan forgiveness to students who take summer or postgraduate fellowships with organizations promoting traditional Christian views.
The Outlaws began their campaign after the campus Federalist Society committed the supposedly vile sin of sponsoring, as a campus speaker, a lawyer for a traditional-faith-based public-interest legal group with a superb record of winning cases in federal courts.
The Alliance Defending Freedom has won numerous religious-liberty cases before the Supreme Court, including the famous case of the Colorado cake artist who refused to use his craft for a homosexual wedding. The increasingly discredited leftist group known as the Southern Poverty Law Center ludicrously has labeled ADF a "hate group" — as if a respected legal organization with multiple wins at the Supreme Court is akin to white supremacists or anti-Semites.
In response to the protesting student groups, Yale announced that its Summer Public Internship Fellowship program, its Career Options Assistance Program, and post-graduate fellowships, all of which are generally available for students "working in public interest, government, and not-for-profit organizations," will no longer be eligible for those working for public interest groups that "discriminate" on issues of "sexual orientation and gender identity and expression."
What this means, of course, is that all professional public interest groups are equal except those that adhere to mainstream, traditional Christian faith. Enter Cruz. Last week, he sent a letter to Yale correctly noting that its policy discriminates on the basis of religion.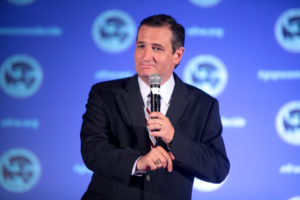 "Federal civil rights laws prohibit discrimination based on religious faith," he wrote. "As a recipient of federal funds, Yale is obligated to comply with these protections."
Cruz announced that the Senate Judiciary Committee's Subcommittee on the Constitution "is opening an investigation into Yale Law School's policy." The investigation, he wrote, may lead to "a referral to the Department of Justice for action against the law school."…
[The full column is at this link.]