At Liberty Headlines, I reported this week on two trends in media coverage of Donald Trump.
First, I reported this, leading into Trump's speech to Congress: "As Donald Trump addresses Congress Tuesday night to recommend policy changes for American government, a host of reports and commentaries say he already is significantly changing the conservative movement and the Republican Party." It relates a lot of interesting commentary from others, without comment of my own. See here.
Then, there was this: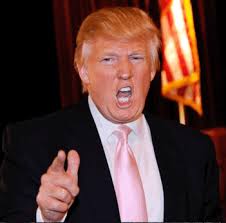 "Amidst outraged left-wing allegations that President Trump is "justifying white supremacy" with a proposal that "was also implemented by Hitler in Nazi Germany," the president pushed ahead in his speech to Congress Tuesday night with calls for an office to support victims of crimes committed by illegal aliens.
"Groups supporting tougher enforcement have documented numerous egregious crimes committed by such aliens. Meanwhile, the Senate Committee on Homeland Security and Government Affairs followed on Wednesday with a hearing that featured victims of such crimes, as well as 'evidence that the unsecure border has contributed to the opioid epidemic.'"
The rest of the story is here.  — Quin