(By Quin, May 13).
President Trump and his extravagant ego are both out of line in their insistence that he be in charge of, make a speech at, and further increase the already huge size of the annual Independence Day celebration in Washington, D.C.
The problem is not so much the idea, in theory, that a nation's head of state should lead the celebration of the nation's birthday, in a sort of apolitical way. Instead, the first of several problems is that in the United States, the head of state is also a partisan political leader, and thus by his very nature, he can add an element of divisiveness to a celebration that should be unifying.
The second problem is that the presidency already has become far more powerful, in relation to the other branches of government, than originally foreseen by our founders. There is a danger in exacerbating the already growing tendency to conflate the presidency with the nation itself and to let the president appear to rule rather than serve the populace. Plus, as Jason Russell astutely wrote in these pages back in March, "A bigger celebration in Washington inflates the already outsize importance of the presidency and the federal government." He's right that it shouldn't do so.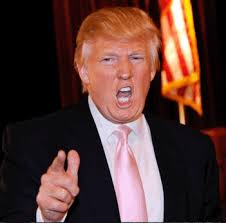 The third problem lies in the unnecessary change in a tradition that has served wonderfully well for decades. The celebration on the National Mall already is terrific. The D.C. and national park police, and all the organizers, already have it down to a routine that works superbly. The chairman of the House Appropriations Committee — hardly a high-profile figure to the general public — serves as the official host and largely stays out of the way of the entertainers and the fireworks. Not a single thing said or done at the event sounds remotely partisan or political, but only patriotic.
And it works. … [The full column is here.]