Two separate columns.
(Feb. 18) With today's announcement that former U.S. Sen. Bob Dole has stage 4 lung cancer, it's worth recalling not just how amazing it is that he still survives at all, but also what a superb public servant he was.
Dole easily ranks among the very greatest senators of the 20th century and also as one of the most successful at effectuating conservative policy.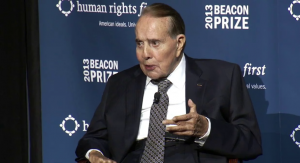 First, though, we should consider with wonder what Dole did to survive, a full three-quarters of a century ago, after grievous injuries in World War II. I wrote about it at length in these pages two years back, but the short version is that doctors didn't think he would survive the night he was wounded, then didn't think he would survive the flight home, then didn't think he would ever walk again, and at one point were sure he was hours away from dying of pneumonia. And all of that was 75 years ago — and since then, he also has survived an abdominal aortic aneurysm and numerous other serious health scares, only to come back strong and sharp…. [The full column is here.]
(Feb. 24) Whatever happens with Tiger Woods's recovery from his horrible Tuesday car crash, it is worth marveling, from a purely competitive standpoint, at one of the greatest athletic careers in the history of the modern world.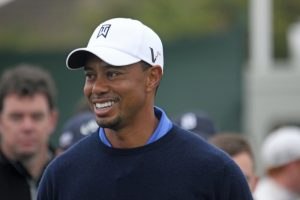 This has nothing to do with whether one likes Woods and nothing to do with the younger Woods's character flaws or the older Woods's admirable maturation. The appreciation due him does not depend on how one "ranks" him vis-à-vis golfing greats Ben Hogan, Bobby Jones, and Jack Nicklaus. Instead, it is simply a recognition that Woods's golfing achievements were almost cinematic in their temporal pacing and their astonishing excellence.
Eleven years elapsed from Woods's first professional major, at Augusta National in 1997, to the crowning glory of his unparalleled dominance, the 2008 U.S. Open. Another 11 years elapsed between then and the famous comeback for the ages, Woods's victory at Augusta's Masters in 2019. A screenwriter would not have scripted it differently than what real life provided.
The opening act, with flashbacks to Woods as child prodigy and amateur superstar, came at the 1997 Masters, where the rookie Woods played an atrocious first nine holes, eliciting nearly snide comments from Scottish star Colin Montgomerie, before playing the final 63 holes in 24 strokes under par for a gobsmacking 12-shot victory. No curtain-raiser in sports history has ever been as impressive. Not one…. [The rest of this column is here.]