Three policy-heavy pieces at the Washington Examiner. Follow the links embedded in the headlines for the full articles. — Quin
The Senate should take a win on retirement plans, now (June 6):
It is long past time for D.C. lawmakers to stop making the perfect the enemy of the good.
Republican senators are threatening to do it again, putting at risk a good bill to improve retirement savings options for most Americans.
Amazingly, in this age of vitriolic partisan warfare on just about every issue, the Setting Every Community Up for Retirement Enhancement Act, or SECURE Act, passed the House with a bipartisan 417-3 hyper-super-duper-majority. Key Republican senators, though, are insisting on adding provisions unwanted by House Democrats, meaning the bill would need to return to the House and to an uncertain future. The far better option would be for the Senate to pass the House version as is, chalk up the win for American taxpayers and retirees, and then try to handle the disputed provisions in a separate bill….
Trump team has wrong idea on drug-pricing fix (June 7): 
In an effort to force reductions in prescription drug prices, the Trump administration risks sending those prices through the roof.
Thankfully, the Department of Health and Human Services late last month delayed the expected finalization of a new rule that would radically upend the pharmaceutical market for Medicare Part D. Good. Sometimes it is better, as the criminal Fagin sang in "Oliver," to "think [we]'d better think it out again."…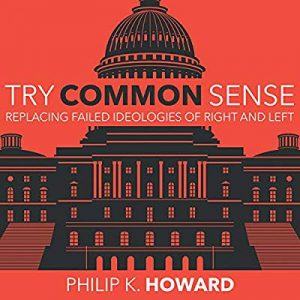 No, really, try common sense (June 6):
For 25 years now, lawyer-author Philip K. Howard has led a righteous crusade. His goal: to reduce bureaucracy, regulations, and lawsuits that stifle innovation and improvement, to be replaced with renewed discretion and authority throughout public and quasi-public spheres. His crusade continues with Try Common Sense, another masterful summons on behalf of "a governing philosophy that re-empowers people to make practical choices."
In this, his fifth full-length book, Howard evokes the title of his original 1994 best-seller, The Death of Common Sense….