(June 15) When then-Auburn University head coach Tommy Tuberville made a brief appearance in the movie The Blind Side, his close friend and business partner John David Stroud appeared in the film with him, pretending to be an assistant coach looking at game films. Stroud later went to prison for investment fraud. Tuberville skated by with an out-of-court settlement.
If Tuberville wins the July 14 Republican primary runoff for the U.S. Senate in Alabama against former U.S. Attorney General Jeff Sessions, it's a certainty that this and other parts of Tuberville's past suddenly will be subjected to the full investigative force of the politicized, hard-left newsroom of the New York Times and by other left-wing news outlets as well. That's what the establishment media does to Republicans: It waits until the GOP is stuck with a nominee and then vets the nominee with an eye toward defeating him.
Tuberville, as a political neophyte, never has been fully vetted. Sessions, on the other hand, is an entirely known quantity; there's nothing the media can do to him to move his political needle further downward if he earns the nomination to face incumbent Democrat Sen. Doug Jones in November.
On Tuberville, everything will be under scrutiny — his marital history, his recruiting practices, his treatment of black players, his Florida residency, his lack of knowledge of local Alabama issues, and of course, this investment scandal. He may be clean as a whistle, but if he's not, the media will blow the whistle on him.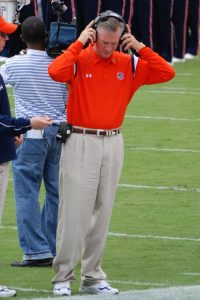 The investment situation was quite strange, in ways that only a major newsroom, not a single columnist, has the resources to delve into. Tuberville and Stroud were the only two principals of the hedge fund called TS Capital Partners, for which, by some accounts, Tuberville acted as the salesman while Stroud handled the actual investments. The original lawsuit against them alleged that Tuberville and Stroud "used the majority of [investors'] cash for personal purposes [and] that when plaintiffs' accounts dried up under Tuberville and Stroud's mismanagement, the two sought to conceal the fact, sending plaintiffs doctored bank statements and making misrepresentations over the telephone."…
[The full column is at this link.]