(March 4) Former Attorney General Jeff Sessions faces an uphill battle to win back the U.S. Senate seat from Alabama that he held for 20 years. Sessions now will be in a March 31 primary runoff with former Auburn University football coach Tommy Tuberville, but Tuberville appears to have edged Sessions for first place in Tuesday's first primary and enjoys considerable momentum.
Indeed, Sessions now probably needs three things to happen for him to regain his seat. First, President Trump must continue to refrain from commenting on the race, rather than openly endorsing Tuberville. Second, the primary's third-place finisher, U.S. Rep. Bradley Byrne, must endorse Sessions. Third, Sessions must get an opportunity for a statewide televised debate with Tuberville and must clearly outperform the former coach.
Just four years ago, Sessions easily was the state's most popular politician. For him to fail to run first demonstrates just how much he was hurt politically by the barrage of contempt and verbal abuse heaped on him by Trump in the wake of Sessions's recusal from the Russia-related investigation that plagued the president's first two years in office. Tuberville has never run for office before and was registered to vote in neighboring Florida until he entered this race. By all political precedent, Sessions should have run handily ahead of Tuberville rather than trail him. (With votes still coming in as of this writing, both look likely to receive between 30% and 34% of the ballots.)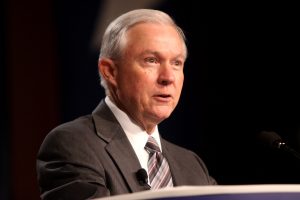 If Trump decides to roast Sessions, the former attorney general will probably be toast. Trump consistently has had higher approval ratings in Alabama than in any other state. Then again, Trump knows that Sessions is a tremendously able fighter for Trump's pet issues of border security and tough trade practices. If Trump actually wants somebody who knows how to work the Senate effectively on his behalf, Sessions clearly is his better choice. Trump of course won't actually support Sessions, but if he stays out, Sessions has a shot….
[The full column is at this link.]