(Oct. 21) Voters are right to distrust Joe Biden's stories about his role in his son's shady business dealings, and their distrust might make a real difference in the presidential election.
In the Washington Examiner/YouGov poll out Wednesday, voters by a plurality of 45% to 41% said that "Joe Biden has not been honest about his son Hunter's business activities in foreign countries." Among independents, the margin is more dramatic, with a 46%-34% plurality saying the elder Biden has been dishonest.
They are right to distrust him for numerous reasons (about which I have written extensively), chief among them that he was indisputably warned about the problematic appearances of Hunter's dealings in Ukraine and because he clearly helped enable Hunter's lucrative profiteering in China. They also are right to disbelieve him because his history of egregious fibbing is so long.
Biden's word in political deal-making can be dependable, in a sort of "honor among thieves" way, but, in general, he is as shifty a politician as can be found. In a profession known for shiftiness, that's saying a lot.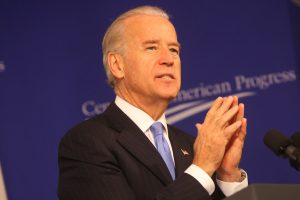 According to the new poll, independent voters are especially likely to recognize Biden's dishonesty. The more immediate question, with the presidential election less than two weeks away, is whether that recognition will matter politically. Political activists and frequenters of Twitter don't think it does. They say voters care little about Hunter Biden, that the coronavirus and President Trump's awful personality are the issues driving the election, and that most people already have made up their minds.
But political activists live in a bubble. Their ideologies tend to be stronger, their preferences more set in stone, and their assessments starker of which issues matter. They also tend to see elections as binary choices, but they ignore the crucial importance of the third choice of not voting at all. Would-be voters by the droves shift back and forth not between, say, Trump and Biden, or Republican and Democrat, but between whether or not, on their way home from work, to stand in a long voting line….
[The full column is here.]