By Quin Hillyer at The Washington Examiner (Jan. 31);
Senate Judiciary Committee Chairman Lindsey Graham, R-S.C., has acted wisely in telling FBI Director Christopher Wray that he has some explaining to do, but the chairman should slightly broaden his inquiry.
Graham sent a Jan. 30 letter to Wray demanding a "briefing" to the committee about why the Bureau used such apparently disproportionate force in its pre-dawn raid on longtime political consultant Roger Stone, who stands accused of perjury by special counsel Robert Mueller. Graham's specific questions of Wray are good, but they seem focused too heavily on the Stone arrest alone. The bigger questions should be about FBI arrest methods more broadly.
Some of us thought the Stone arrest methods were abusive, but they weren't unique. The FBI used similar tactics on Stone's former business partner, Paul Manafort, and they and their Drug Enforcement Agency brethren use such raids dozens of times each year not just on people thought to be violent but on low-level offenders and on doctors suspected of overprescribing painkillers.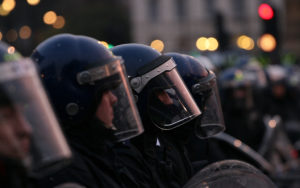 When such heavily armed force is used, innocents get terrorized and hurt. Wives of suspects, in their nightgowns, awake to find semiautomatic weapons in their faces; an elderly orchard hobbyist watches his furniture smashed while agents look for evidence of flower "smuggling"; doors at wrong addresses get chain-sawed open; children get injured by flash grenades or even killed by clumsy agents.
No matter what some FBI defenders might say, most people suspected of low-level crimes such as perjury are not likely to try to shoot their way out of an arrest. Four or six agents with holstered pistols, not 29 heavily armed agents in full riot gear, should be perfectly able to take Roger Stone into custody.
Graham is surely right to question Wray about the raid on Stone's house, but question 2 in his letter to the FBI chief is the one that is the most relevant, and that should be expanded: "Was the manner of Stone's arrest consistent with the arrests of, and procedures for the arrests of, similarly charged individuals?"…
[The full column is here.]