By Quin Hillyer at National Review Online;
State legislators often receive too little attention, but one being buried today in Louisiana merits gratitude from conservatives nationwide. Charlie Lancaster, a state representative for 32 years until finally term-limited from office, was an exuberant legislator, a dedicated free marketer, a painstaking Republican party-builder, an unforgettable character, and a political brawler with an uncommonly tender heart.
Lancaster was a state champion high hurdler and football star in high school and a college track athlete before attending Loyola Law School. While there, he took a part-time job in 1967 in the law firm of John Hainkel, who was just starting a legendary career that would make him state House speaker as a Democrat and state Senate president as a Republican, and Ben C. Toledano, later a Republican candidate for New Orleans mayor and U.S. Senate and sometime author of National Review cover stories. Lancaster caught the political bug from those two men … and four years later, running against the Jefferson Parish Democratic machine, he won election as one of only five Republicans in a 144-person legislature.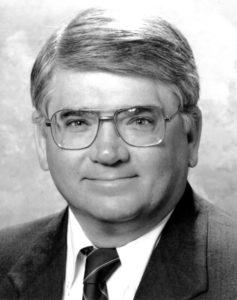 There, Lancaster tirelessly promoted free enterprise, limits on government, and systemic reforms, while founding the Republican Legislative Caucus as a policy clearinghouse. He also did thankless service for years on the Republican State Central Committee, helping the party's internal rule-making body create the conditions for Republican electoral growth. He had sharp elbows legislatively, but was famously convivial at each day's end, building friendships with conservative Democrats and credited with playing a direct role in talking 17 of them into switching to Republican in the early 1980s….
[The rest of the NRO post is here.]
[For more on Lancaster, who was a great friend to near-U.S. House Speaker Bob Livingston and mentor to current House Whip Steve Scalise, see this nice news obituary from Tyler Bridges at the Baton Rouge Advocate.]