Note: I wrote this piece the day before House Republicans indeed took my advice and elected Alabama's Gary Palmer to a key post in their official leadership team. It explains, in advance, why Palmer was the best choice. — Quin
What better person could there be to run House Republicans' internal think tank than one of the founding fathers of the State Policy Network (SPN) of conservative think tanks that for nearly 30 years has spawned successful conservative reforms coast to coast?
When Republican House members meet Wednesday to choose its leadership team for the next Congress, Alabama's Gary Palmer will be running to chair the Republican Policy Committee — the fourth-ranking spot in a minority party's hierarchy. Founder of the remarkably influential Alabama Policy Institute (API) back in 1989, Palmer is known as a detail-oriented policy innovator, and also as a tremendous networker who stays in close touch with conservative think tank leaders across the country. He helped found the SPN in 1992 and served for two years as its president.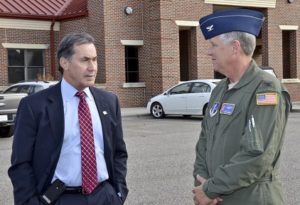 In just four years in Congress, Palmer already has some significant accomplishments as a legislative problem solver, most notably in championing the tweak in the House health-care proposal that revived the Obamacare repeal effort so that it could pass the chamber, after the prior version had been abandoned and the project seemingly given up for dead. The "invisible risk sharing" amendment that he was the first to propose was identified in all the national media as the key proposal that rejuvenated the repeal effort. By reducing premiums and increasing access for health-challenged patients, the provision allowed both Freedom Caucus members and moderates both to address their respective main concerns.
Alas, Obamacare repeal died in the Senate; but without Palmer's initiative, it never would have reached the Senate in the first place. Palmer also was the driver behind what became a more successful effort to encourage states to receive some of their Medicaid funds as a block grant so they could target local solutions for particular, local health-care needs. For that effort and for the risk-sharing one, he was named 2017 Congressman of the Year by the Foundation for Government Accountability.
None of these achievements surprised me….
[The full column is at this link.]